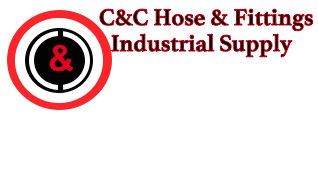 C&C Hose And Fittings
Toronto Ontario Canada
(416) 439-2315
WATER FILTRATION HOT WATER/CHEMICAL RESISTANT SEDIMENT FILTERS
APPLICATIONS Specially designed to remove large volumes of sediment from hot water and a wide range of chemicals on systems with flow rates up to 25 GPM. These spin-out filters are available in two models "standard" and "separator" (extended bowl) housings. The extended filter bowl provides greater sediment holding capacity than the standard housing. The separation of the filtrate from the filter element compartment greatly reduces the abrasion on the filter element increasing its life span. These filters are ideal for a multitude of applications in agricultural, commercial and industrial fields. Over-all filtration costs are greatly reduced when used as a pre-filter in duplex filtration systems by preventing fine micron post-filtration cartridges from plugging prematurely.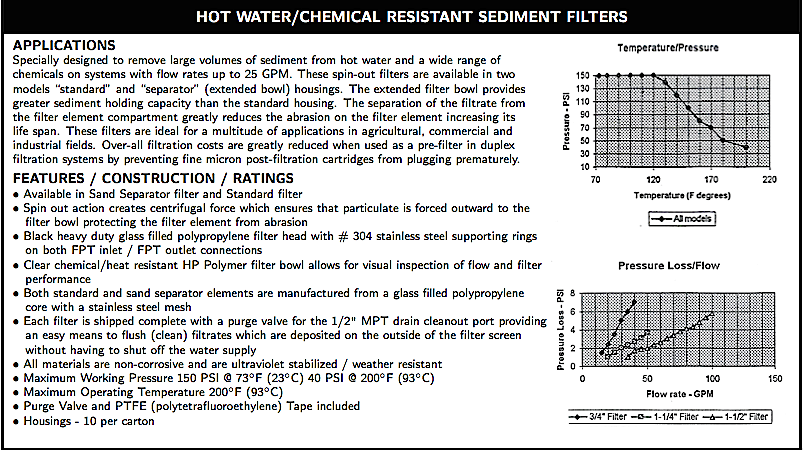 WATER FILTRATION HIGH TEMP HOUSING / FILTER ELEMENTS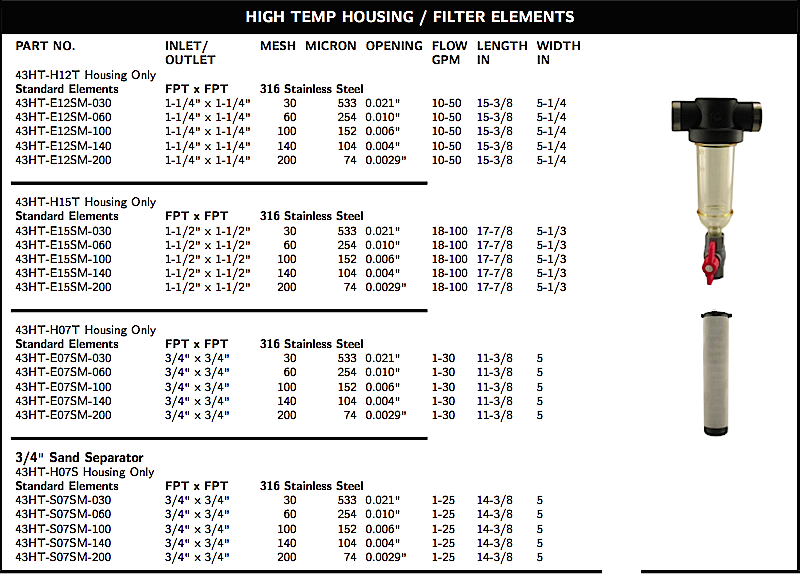 Trade Index Links
Copyright © 2010 C&C Hose and Fittings – All Rights Reserved.