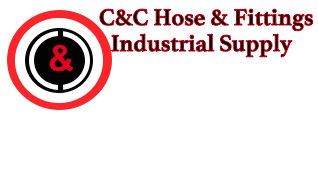 C&C Hose And Fittings
Toronto Ontario Canada
(416) 439-2315
WATER FILTRATION SPUN POLYPROPYLENE GRADIENT DEPTH CARTRIDGES
The BII filter cartridge is manufactured with melt blown technology into a multi-layer structure to provide superior filter efficiency, pressure drop and cartridge life.
APPLICATION
Standard specification meets most of the housings in the market.
General industrial RO systems, food and beverage, commercial and home RO system use. FEATURES
Gradient four (4) layer (outside-in), varied micron rate filter structure to capture particles (from larger to smaller) effectively and prolong cartridge life. Cartridge can achieve up to two times that of the double layers.
100% high purity polypropylene which is surfactant free, binder free and adhesive free.
Good chemical resistance and is not prone to bacterial attack.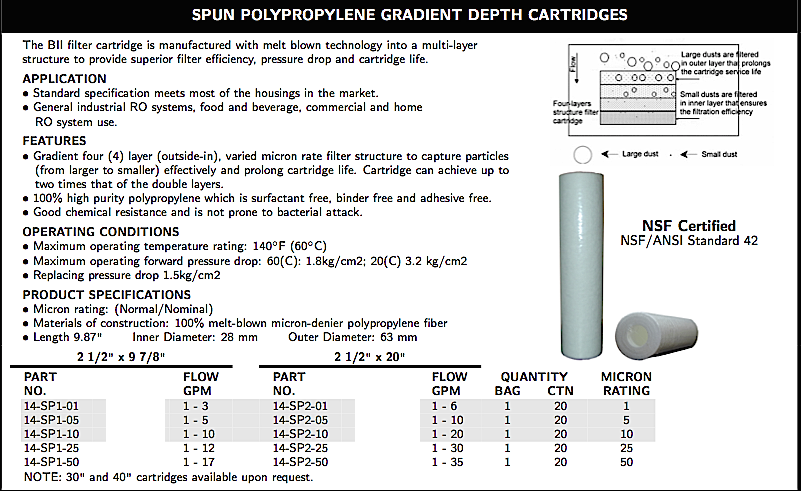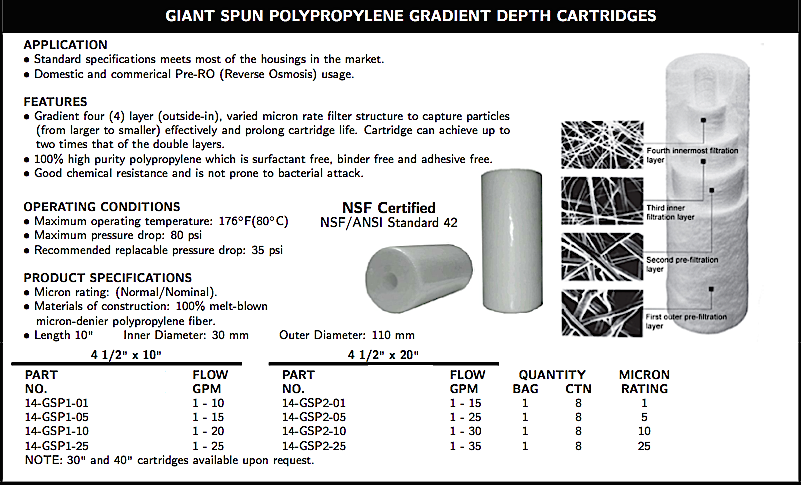 Trade Index Links
Copyright © 2010 C&C Hose and Fittings – All Rights Reserved.