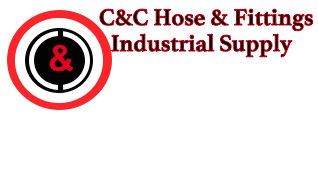 C&C Hose And Fittings
Toronto Ontario Canada
(416) 439-2315
Compression Brass Fittings
Compression Brass Fittings may be used with Copper, Brass and Aluminum Tubing. Not recommended for Steel Tubing. Some types of Plastic Tubing require support inserts for assembly.Applications: Gas, Air, Oil, Water, Automotive Industries, Appliance Industries and General Equipment. Mechanical: Fitting easily assembled (3-piece) Slip nut on tube first then sleeve. Bottom tube on the inside of fitting body. Tighten nut and sleeve. Do not over-torque. Under normal conditions vibration control is fair.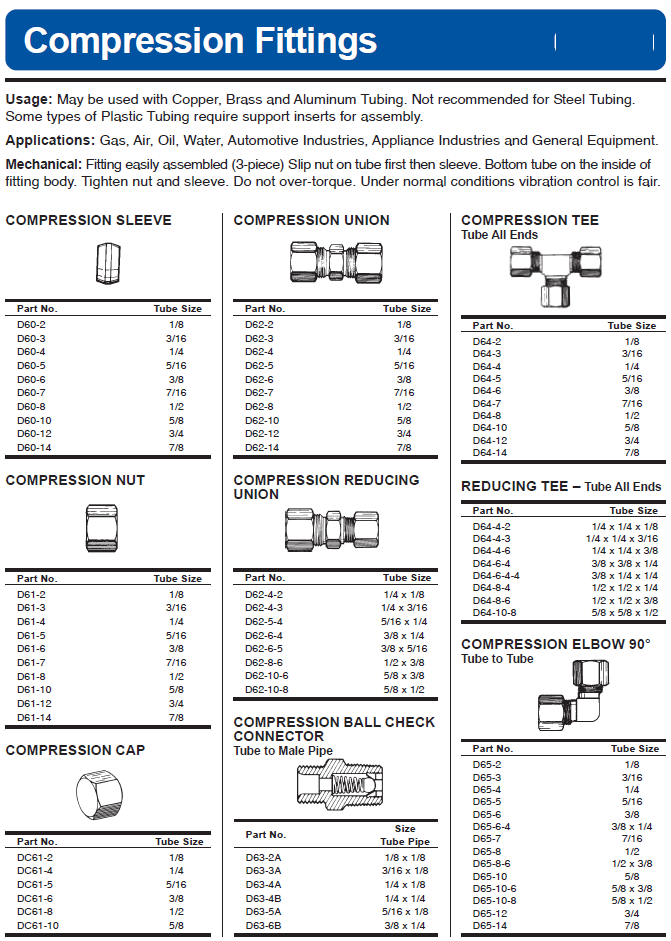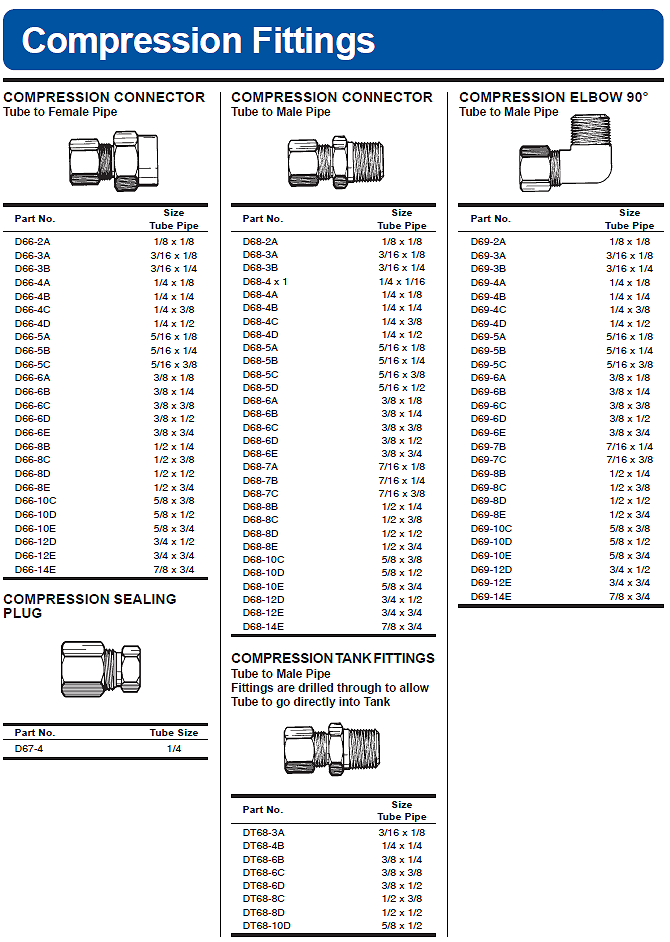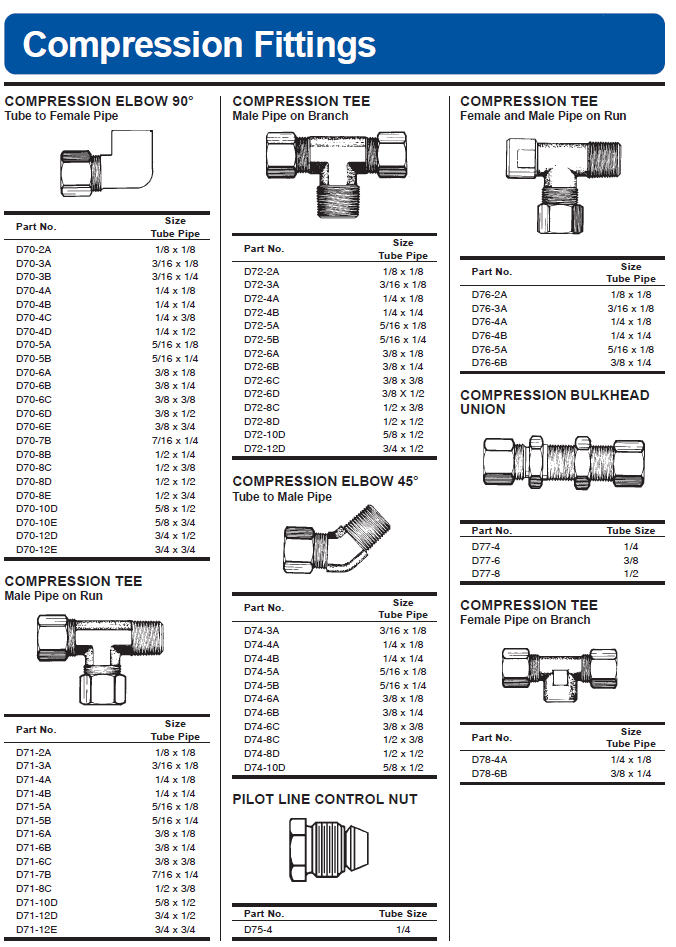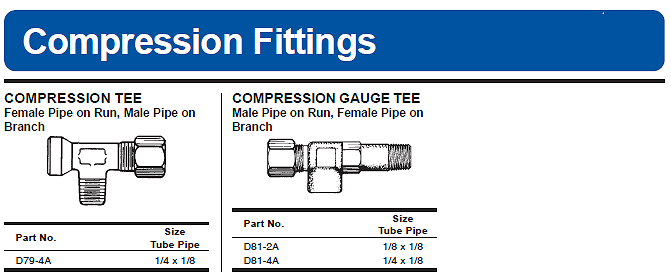 Trade Index Links

FRASERS Industrial Supply Companies

www.canadianbusinessdirectory.ca
Copyright © 2010 C&C Hose and Fittings – All Rights Reserved.