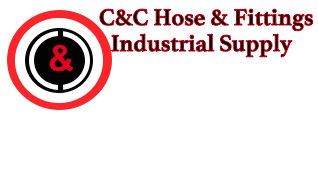 C&C Hose And Fittings
Toronto Ontario Canada
(416) 439-2315
Marine Handling Hose
MARINE EXHAUST HARD WALL
All hose made to USCG specifications. Minimum burst on all sizes is 180PSI. Recommended for working temperatures of up to 212F. Used for wet exhaust in pleasure craft marine engine applications. Specially blended tube for long life under severe conditions.
MARINE FUEL FILL HARD WALL
Used from deck fill to marine fuel tank. Extremely flexible, will not kink when used on short bend radius. Made to USCG specifications and branded accordingly. Approved by B.I.A. Type A meets S.A.E. J1527 and U.L. Spec 1114 sect. 16
PVC MARINE SANITARY
Extremely flexible for use in confined bilge areas.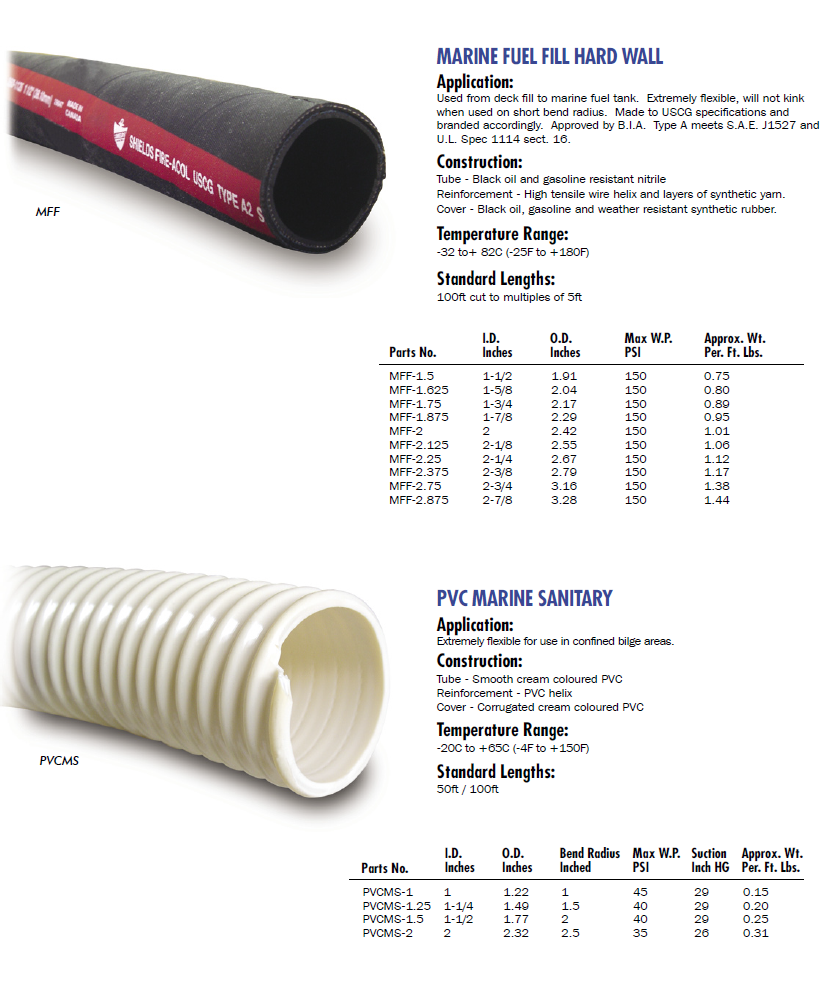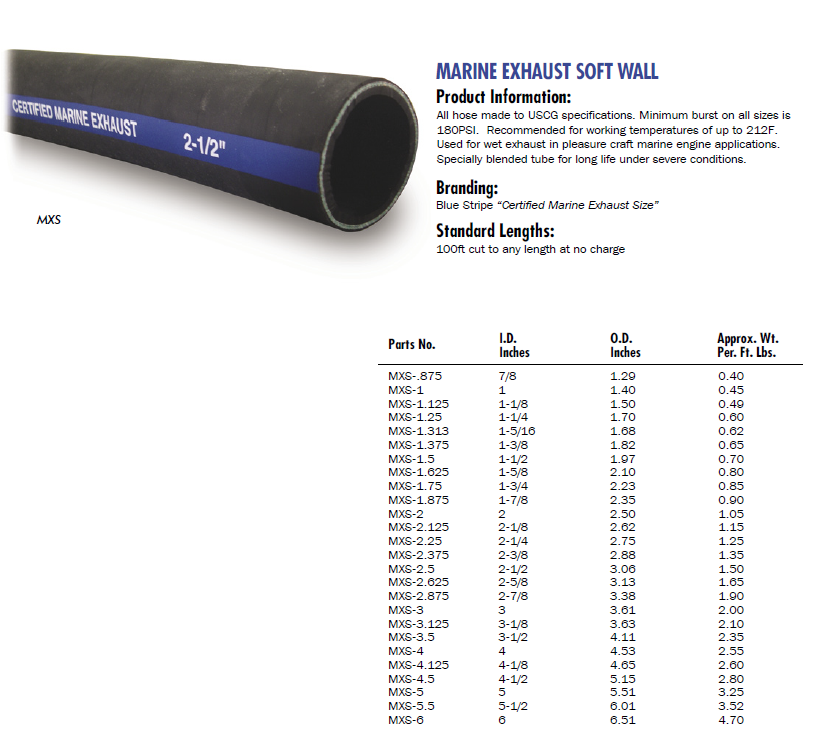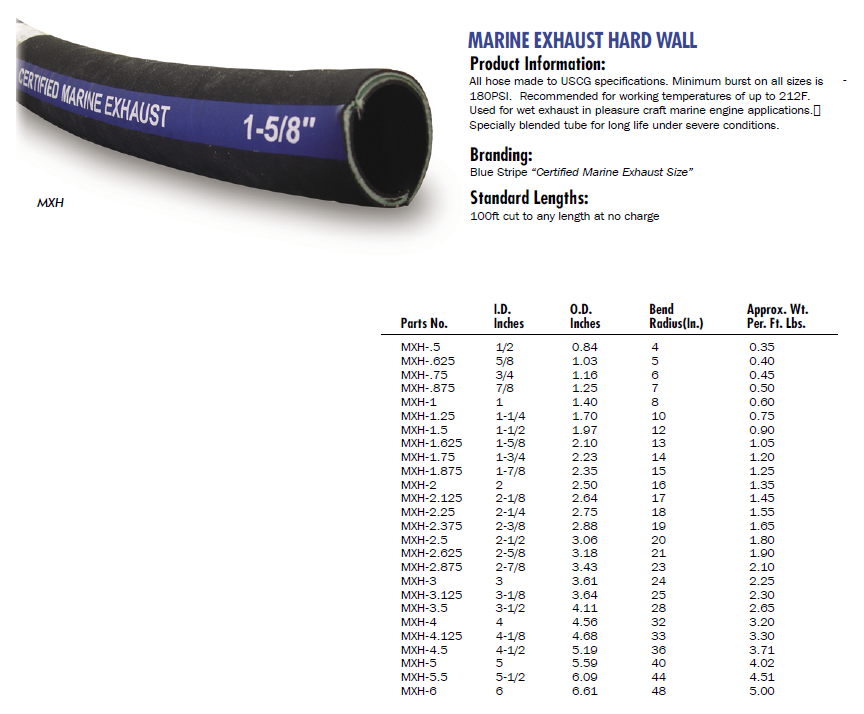 Trade Index Links

FRASERS Industrial Supply Companies

www.canadianbusinessdirectory.ca
Copyright © 2010 C&C Hose and Fittings – All Rights Reserved.