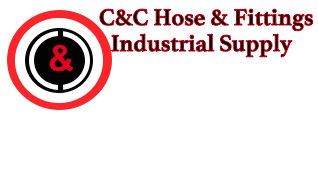 C&C Hose And Fittings
Toronto Ontario Canada
(416) 439-2315
Push On Low Pressure Hose End Brass Fittings
Usage:
Fittings may be used on low pressure applications with our D361-Hose.
Applications:
Ideal for low pressure applications - oil, air, gas and lubrication lines.
Mechanical:
Hose must be cut square and smooth. Insert fitting into hose over first barb, put end of fitting against a solid surface. Push with a steady force until hose is covered by plastic protector.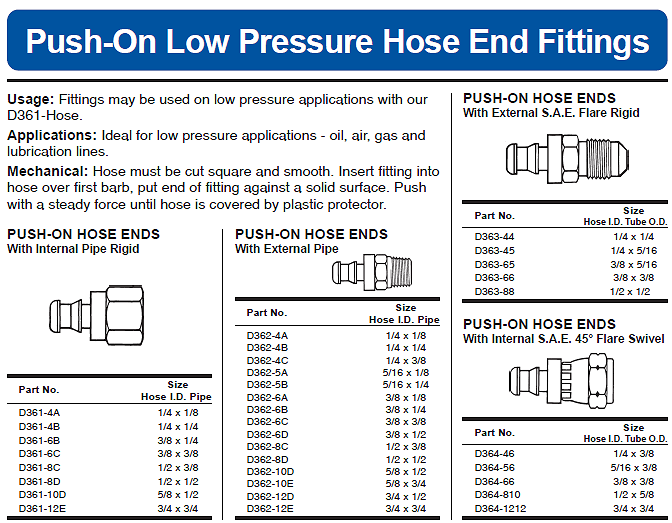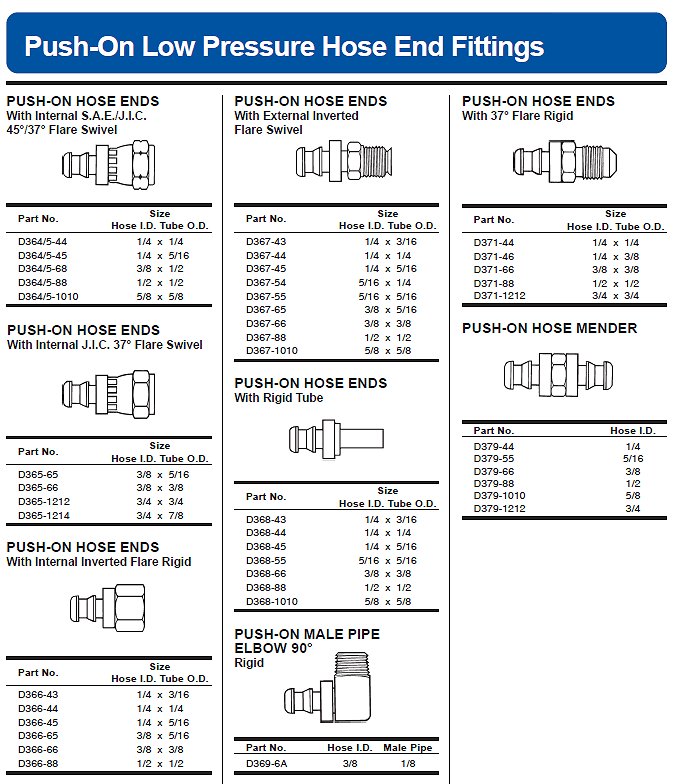 Trade Index Links

FRASERS Industrial Supply Companies

www.canadianbusinessdirectory.ca
Copyright © 2010 C&C Hose and Fittings – All Rights Reserved.